October 2015
Winter and Spring 2015
January 2015
January 2014
October 2015
December 2014
September 2014
January 2014
January 2014
October 2013
February 2013
January 2013
FacadeMD VICE PRESIDENT GIVES TALKS AT "OPEN HOUSE NEW YORK" October 2015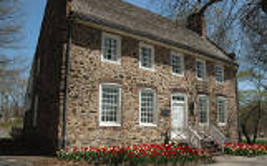 FacadeMD Vice President will participate in Open House New York at two locations. On October 17, Mark Anderson will give a talk at the Conference House on Staten Island, which was this site of a historic conference which took place on September 11, 1776 between patriot and British military leaders, in an effort avert the revolution.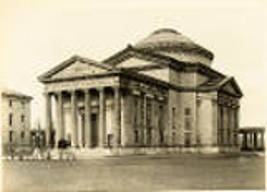 On October 18, Mark Anderson will lead walks of Gould Memorial Library on the Bronx Community College Campus. GML is listed on the National Register of Historic Places and designated a NYC Interior and Exterior Landmark. Projects completed by FacadeMD include the restoration of plaster statues, dome ceiling of the rotunda and entrance, restoration of Tiffany stained glass windows and the resetting of the granite entrance steps and design of new bronze railings.

FacadeMD VICE PRESIDENT APPEARS ON GEOLOGY, HISTORIC PRESERVATION AND ENVIRONMENT TELEVISION PROGRAMS Winter and Spring 2015


FacadeMD Vice President Mark Anderson appears on various live call in programs on Staten Island. Topics include the repair of stone, local history, and how architecture is actively addressing environmental and energy efficiency issues in our built environment.




FacadeMD VICE PRESIDENT - BOARD MEMBER OF NY STATE AIA January 2015



FacadeMD Vice President Mark Anderson has become a board member of the NY State AIA. The American Institute of Architects (AIA) is the voice of the Architecture Profession and operates Nationally, and at the state and local levels. Much of the function of the organization takes place at the state level.




FacadeMD PRESIDENT - CO-CHAIR OF CODES AND REGULATIONS - BOMA-NY January 2014



FacadeMD President Rick Lefever is serving as a co-chairman of the LL11-98 Sub-Committee of the Codes and Regulations/ Government Affairs Committee of BOMA NY, which is the organization of Building Owners and Managers for buildings in New York. The committee monitors and updates members regarding codes an regulations pertaining to the facades of buildings.

FacadeMD VICE PRESIDENT & DIRECTOR OF HISTORIC PRESERVATION - FIRST LECTURE AT NATIONAL LIGHTHOUSE MUSEUM October 2015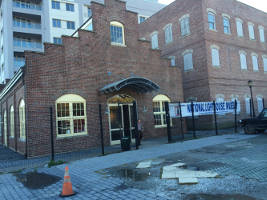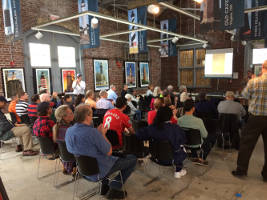 FacadeMD Director of Historic Preservation Mark Anderson was honored to give the first lecture at the recently opened National Lighthouse Museum on Staten Island. The lecture focused on the history of the Lighthouse Depot Site through its existence, and included a walking tour of the site. By popular request, the lecture was repeated a second time. The lecture and tour is accredited for 1.5 learning unit credits for AIA members in attendance.

FacadeMD PRESIDENT - MEMBER OF TASK FORCE CREATES FACADE GLOSSARY December 2014


FacadeMD President Rick Lefever is a member of the task force that creates the NYC Buildings - Facade Conditions - An Illustrated Glossary of Visual Symptoms.

WORK COMPLETED ON 2 FIFTH AVENUE EXTERIOR RESTORATION September 2014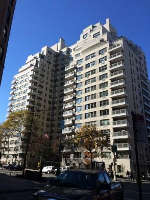 FacadeMD is proud to have served as the professional of record for the exterior restoration 2 Fifth Avenue, located in the Greenwich Village Historic District in Manhattan. This 20 million dollar project included the replacement of nearly 100% of Klaycoat face brick, to emulate the original problematic glazed brick, resloping of balconies, replacement of railings and roofs of this Emery Roth designed 1950 residential building.

FacadeMD VICE PRESIDENT - EDUCATION COMMITTEE CHAIRMAN - AIA STATEN ISLAND CHAPTER January 2014


As the chairman of the Staten Island Chapter of the AIA Education and Outreach Committee, Mark Anderson organized the annual Spaghetti and Marshmallow Design Competition for 2nd to 8th grade students, and with 500 Boy Scouts, and designed and made AIA bricks for the Archeology Fair at Wagner College.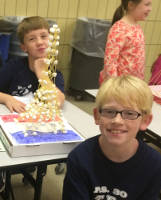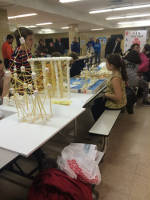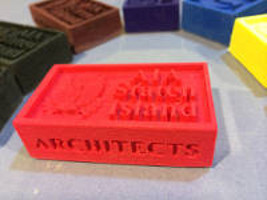 FacadeMD WOOLWORTH BUILDING EXTERIOR January 2014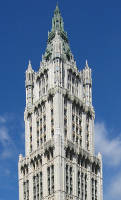 FacadeMD was awarded the exterior and roofing restoration design contract for The Woolworth Building Tower Residential Conversion in New York. This local and national landmark building was designed by Cass Gilbert and completed in 1913. It was the world's tallest building and this year, celebrates its 100th birthday. FacadeMD is proud to continue to be the professional steward of this iconic building, since 1987.

FacadeMD PRESIDENT SERVES AS NSPE-NY CHAPTER PRESIDENT October 2013



FacadeMD President Richard Lefever was elected President of the New York Chapter of the National Society of Professional Engineers. NSPE is the national organization which represents and advances the concerns of Professional Engineers.

FacadeMD PRESIDENT SERVES ON APT-NE BOARD February 2013



FacadeMD President Richard Lefever was elected to the board of directors of the Association For Preservation and Technology - Northeast Chapter. The chapter conducts workshops, co-sponsors events with local statewide preservation organizations, sponsors an annual symposium and supports historic preservation students through scholarships and outreach.

FacadeMD CELEBRATES 30 YEARS IN BUSINESS January 2013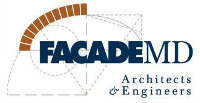 As of 2013, Facade Maintenance Design proudly begins its 30th year serving the facade restoration market. Beginning as a joint venture between DeSimone Consulting Engineers and SBLM Architects in 1983, FacadeMD has grown into a thriving independent professional firm with the design of exterior restoration projects throughout the eastern United States.