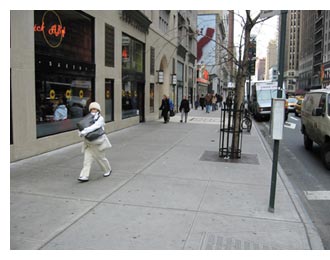 200 West 57th Street - Sidewalk
200 West 57th Street Associates
New York City

Sidewalk Replacement
The FacadeMDTeam conducted a survey of sidewalk pavement and supporting vault structure, as well as research of Transit Authority records regarding the subway station mezzanine beneath portions of this building. FacadeMDprovided coordination of extensive filing and bidding processes, and coordination of all parties as the owner¹s representative during construction. FacadeMDprofessionals evaluated the vault structure and administered waterproofing and pavement subgrade preparations for a new poured concrete sidewalk.
NYC Transit did not want to repair portions of the city-owned deteriorated structure that was leaking into building basement. FacadeMDdesigned a cost-effective stainless steel liner in the basement to prevent water leakage from the city-owned vault and foundation walls into the building, eliminating the necessity for extensive owner-financed repairs to the city-owned structure.